I have been working with creative teams around the globe and served multinational companies as well as local businesses:
Selection of clients:
Ernst & Young,  Andorra Telecom, Deutsche Telekom, Smart Automobile, BMW Group, Daimler AG, Sport 2000, J.H. Whittaker & Sons, E.ON, Evonik, PanPan Atelier, SEK, PCM Design, Sanoma, AIK, Spanish Radio and Television Corporation (RTVE), YouTube (Google Creative Lab), Ferrovial, La Caixa, BCN Jazz Festival, Cirsa, National Lottery Belgium, Blizzard, City of Ieper, Johnson Controls, Vuse (R.J. Reynolds), …
Selection of studios
:
Summa Branding, KNSK, TBWA, Saffron Brand Consultants, Costa, Parkview Motorcamp, Belda, URW Type Foundry, Profonts Type Foundry, Hype For Type, ITC, Monotype, FontPeople, Bauer Types, …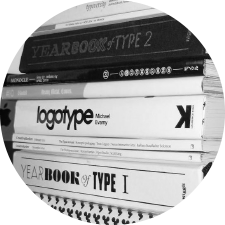 I am always pleased if people inform me when using or featuring my work.
A big "Thank You" to the ones who did it!